An Online measurement is a measurement made with the iHealth MyVitals app open on your smartphone and account.
Preparation for a measurement
To ensure reliable measurements, please follow the precautions for use.
Relax for 5 minutes before taking a measurement.
Sit comfortably in a quiet place, feet flat on the floor, without crossing your legs.
Place the cuff on your arm at the same level as your heart.
Place your hand, with the palm facing up, on a flat surface such as a table.
Don't talk and don't move for the entire measurement.
Breathe normally.
Once the blood pressure monitor/smartphone connection is established, press the Start button on the app.
Note - You can interrupt the measurement at any time by pressing the START/STOP button on the blood pressure monitor or the Stop button on the app.
Result
The cuff inflates and deflates automatically. When measurement is complete, the blood pressure and pulse rate are displayed on the results page of the app.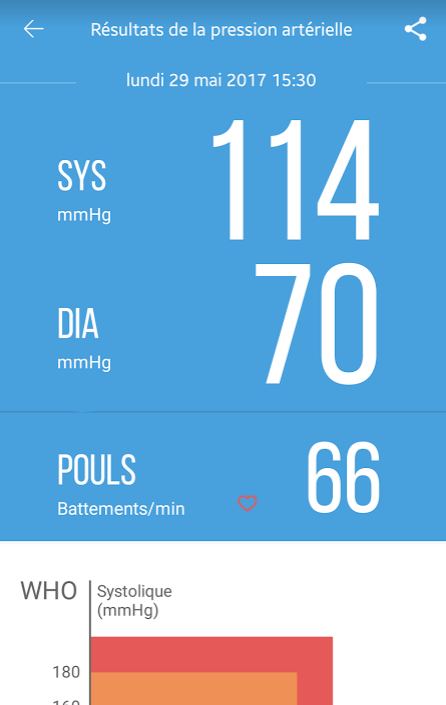 The result of the measurement is also classified according to the WHO (World Health Organization) statements.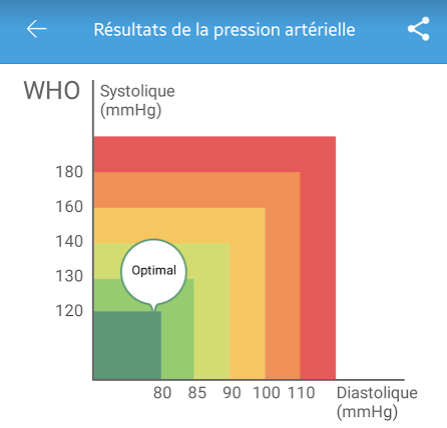 To add to your measurement and give your doctor more information about your condition at the time of measurement, you can add information about your mood and activity, and add notes.
Note - If an irregular heartbeat (arrhythmia) is detected during measurement, an icon is displayed at the heartbeat result.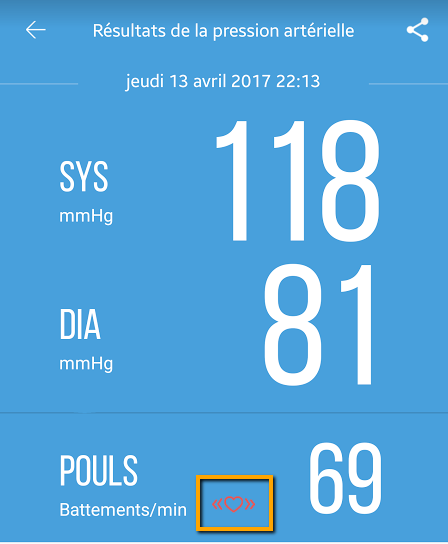 When an irregular heartbeat is detected, measurement of blood pressure may be inaccurate. A new measurement is recommended.
*credit to Sylvain of iHealth Labs EU
https://helpcenter.ihealthlabs.eu/hc/en-gb/articles/115003447609-iHealth-Feel-BP5-Online-measurement