Open the iHealth Gluco-Smart app and sign in to your account.
Click on Measure.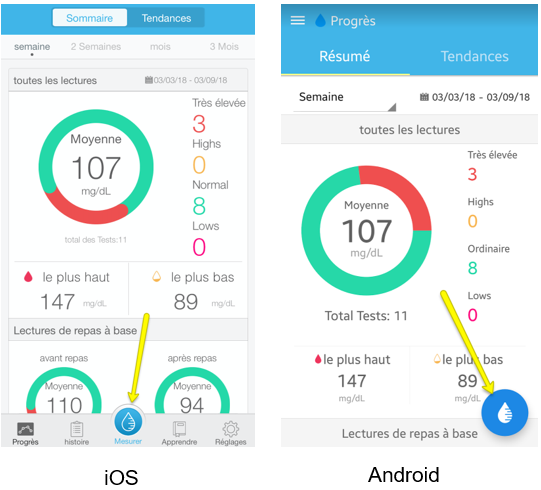 Once connected (steady Bluetooth icon on the glucometer), press the button in the app Upload offline measurements.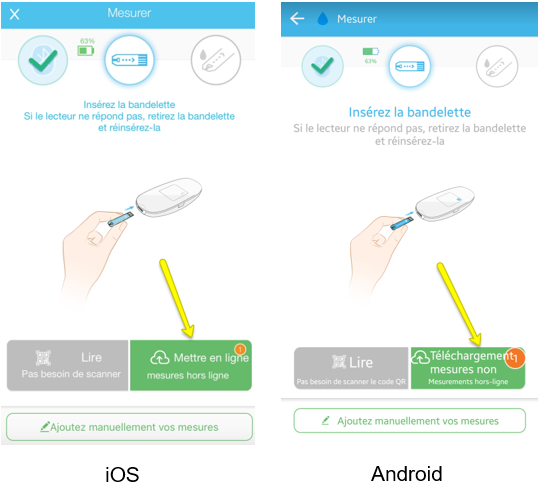 Offline measurements saved in the glucometer's memory are automatically uploaded to the smartphone as soon as the Bluetooth connection is established.
Once the measurements have been uploaded to the smartphone, they are erased from the glucometer's memory, except for the last 10 measurements so blood sugar changes can be quickly viewed directly on the glucometer.
These 10 measurements will not be uploaded again to your smartphone the next time it is connected.
Select the measurements to be synchronised or press Synchronise all measurements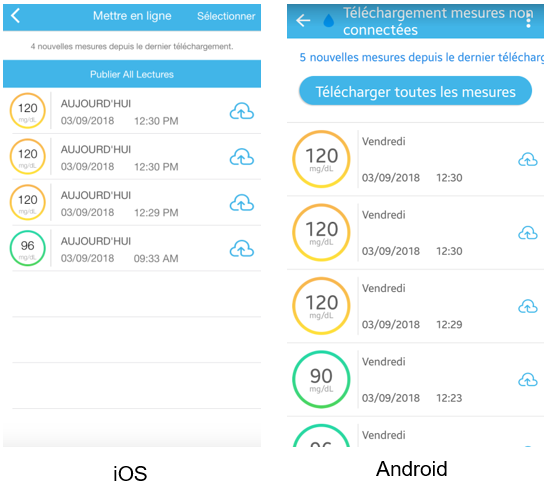 Offline measurements are now stored in your account and saved in your secure cloud space.
Note - Once your unconnected measurements have been synchronised you can complete them by indicating the conditions of your measurement (meals, treatment, activity, etc.). To do this, go to History > Select your measurement to be completed > Indicate the conditions of your measurement > Save.
*credit to Sylvain of iHealth Labs EU